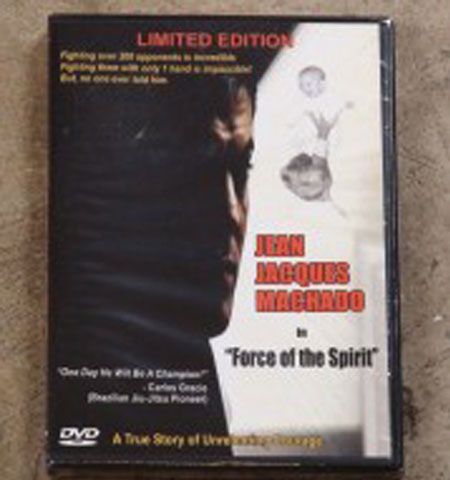 DVD – Force of the Spirit
Force of the Spirit
DVD Video
NTSC
Run Time: 60 minutes
Force of the Spirit is a documentary about courage and triumph in the face of adversity. Jean Jacques Machado, born without a functioning left hand, overcomes all challenges to become one of the world's greatest hand-to-hand combat grapplers.
This is the legendary story of a world champion. Awe-inspiring and inspirational, Machado demonstrates that it's not what's on the outside that determines a person, but rather what's on the inside. His story confirms that dreams can come true when you're willing to confront the challenges life deals you.
With never before seen footage, witness evolution's most advanced warrior, his extraordinary fighting art and his influence on the lives of others who found encouragement by his example. Written by Joe Zimmerman.