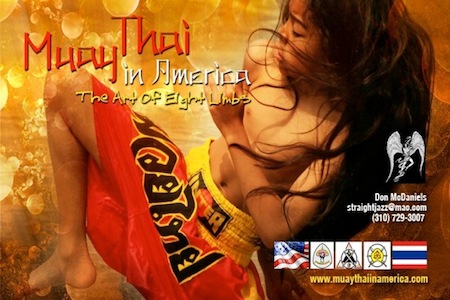 The April 3rd. 2010 Songkran event will also launch the official search for an American Muay Thai Fight Team.
On April 3rd. 2010, representatives of the new reality show, "In search Of America's Muay Thai Team" will be on hand, scouting and registering participants.
Those fighters that feel they have what it takes to represent America as a member of the first official Muay Thai Team are welcome to register.
Registration booths will be available within the fight arena only. Thousands of fighters throughout the United States will descend upon Santa Monica California for the chance to audition and compete for a spot on America's Muay Thai Team.
Barker Hangar
3021 Airport Avenue, Santa Monica, CA 90405