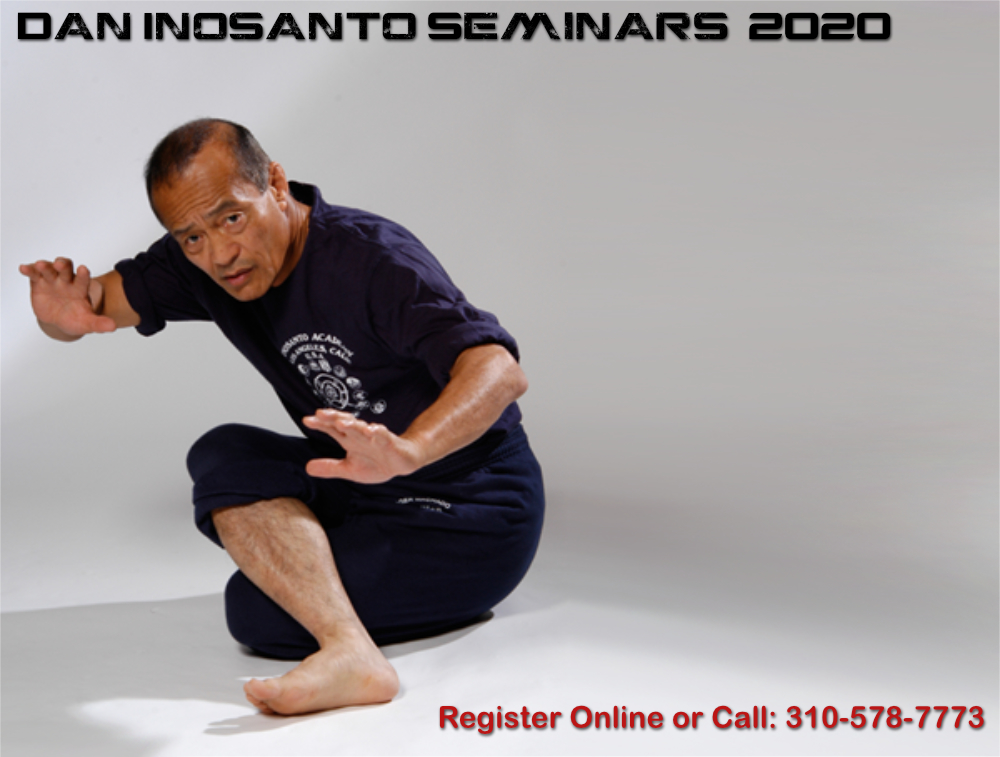 April 2021
April 10 – 11, 2021 | Guro Dan Inosanto | Indiana | Online Registration Available Soon
June 2021
June 26 – 27, 2021 | Guro Dan Inosanto | Utah | Online Registration Available Soon
Inosanto Academy Special Events
Inosanto Instructor Camp Dates 2020
By Invitation Only
Inosanto International Martial Art Instructors Association Training Conference 2020
The IIMAIA AUGUST TRAINING CONFERENCE 2020 IS CANCELLED
During this unpredictable time our highest priority is to ensure the safety, health, welfare and well being of all our students, instructors, seminar participants and Guro Inosanto.
Ultimately, concern for the health and well-being of everyone associated with this seminar led us to this decision to cancel the AUGUST IIMAIA TRAINING CONFERENCE
Stay safe & healthy
---
Please RSVP 30 days prior to event. You must be a currently active, certified IIMAIA instructor to attend the instructor camps.
Call: 310-578-7773
Email: info@inosanto.com
Jean Jacques Machado Brazilian Jiu-Jitsu Workshops 2020