Join The Fun!
---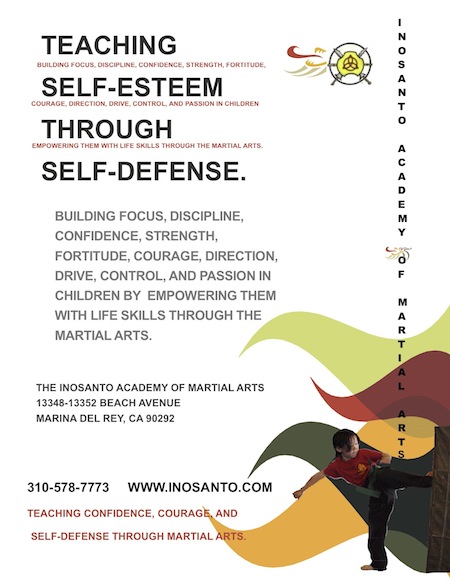 ---
Photos courtesy of John Maidment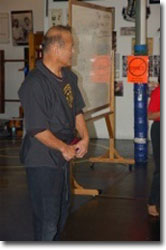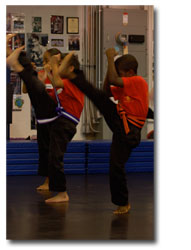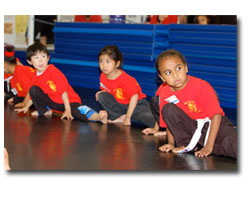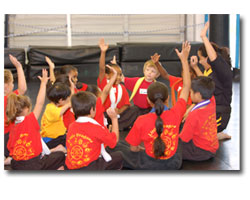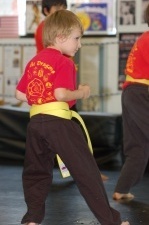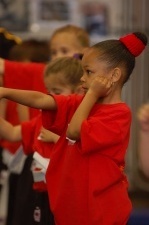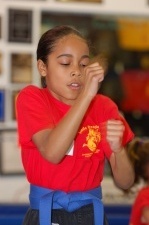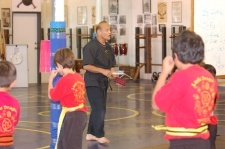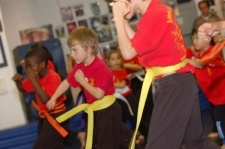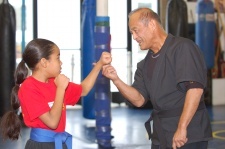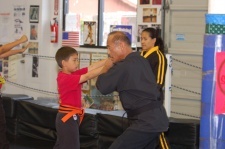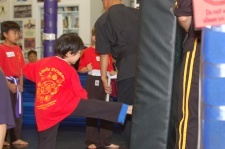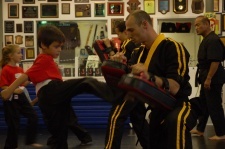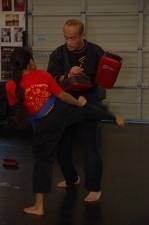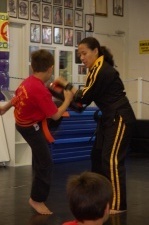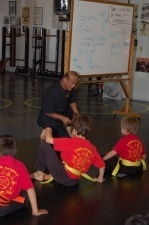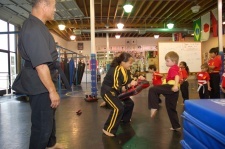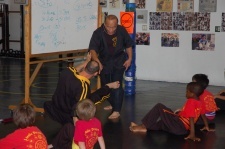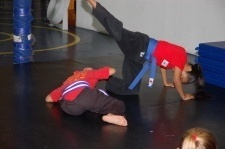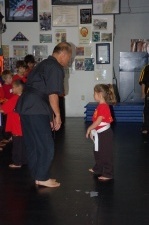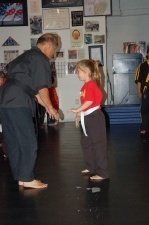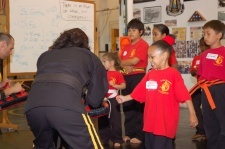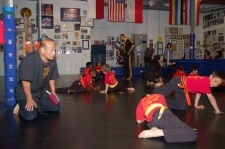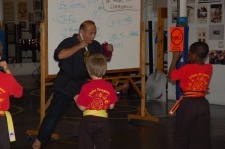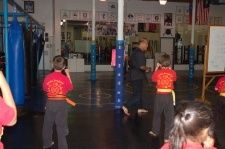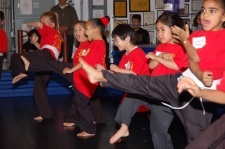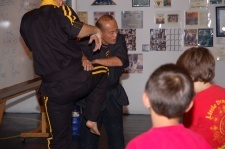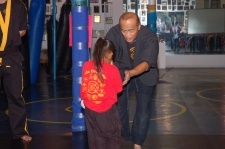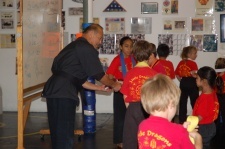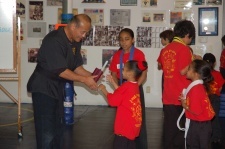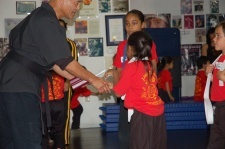 You're Never Too Young – Or Old!
"Don't Just Read about the 'History" of Martial Arts as written by those outside the "inner circle" when you can be a part of history. Experience first hand training with a true martial arts legend.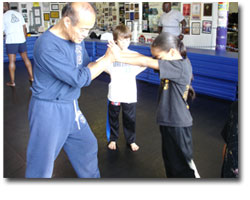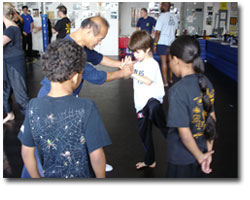 At 70 years of age, SiFu Dan Inosanto is still accepting new students.   You are never too young (our Little Dragon students start at 4 years of age) or obviously never too old!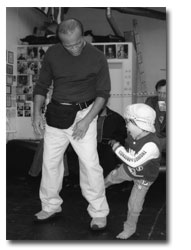 Ranks
New information to be added here very soon!
Little Dragons – Sash Ranks

New Students – No Sash
1) White Sash (Must commit student creed to memory)
22) Purple Sash
2) White Sash – 1 star
23) Purple Sash – 1 star
3) White Sash – 2 stars
24) Purple Sash – 2 stars
4) White Sash – 4 stars
25) Purple Sash – 3 stars
5) Yellow Sash
26) Purple Sash – 4 stars
6) Yellow Sash – 1 star
27) Red Sash
7) Yellow Sash – 2 stars
28) Red Sash – 1 star
8) Yellow Sash – 3 stars
29) Red Sash – 2 stars
9) Orange Sash
30) Red Sash – 3 stars
10) Orange Sash – 1 star
31) Red Sash – 4 stars
11) Orange Sash – 2 stars
32) Brown Sash
12) Orange Sash – 3 stars
33) Brown Sash – 1 star
13) Green Sash
34) Brown Sash – 2 stars
14) Green Sash – 1 star
35) Brown Sash – 3 stars
15) Green Sash – 2 stars
36) Brown Sash – 4 stars
16) Green Sash – 3 stars
37) Black Sash
17) Blue Sash
38) Black Sash – 1 star
18) Blue Sash – 1 star
39) Black Sash – 2 stars
19) Blue Sash – 2 stars
40) Black Sash – 3 stars
20) Blue Sash – 3 stars
41) Black Sash – 4 stars
21) Blue Sash – 4 stars
42) Black Sash – 5 stars