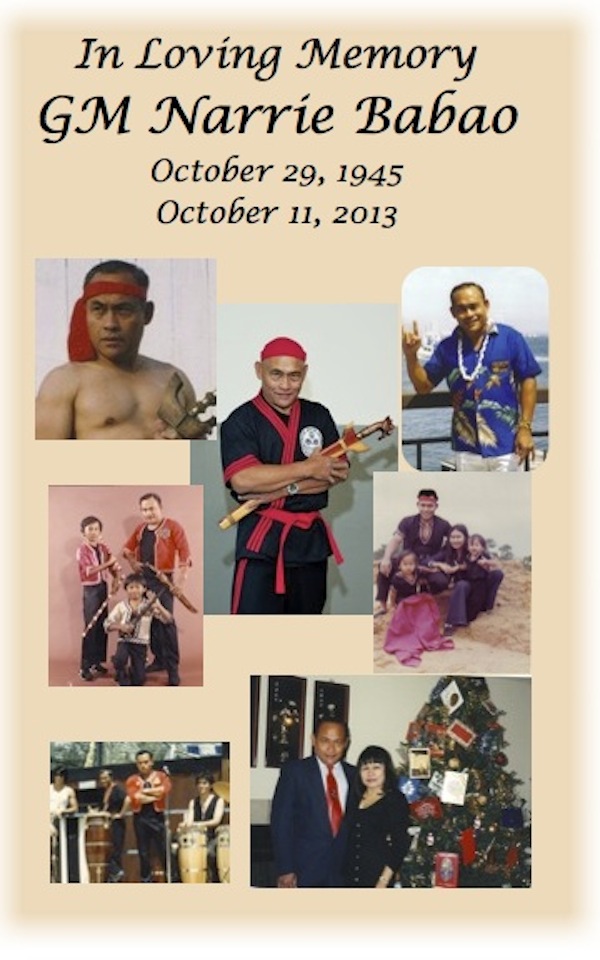 The Viewing for GM Narrie Babao will be Thursday, October 24 and Friday, October 25 from 4pm-8pm. His Funeral Ceremony will be on Saturday, October 26 at 10am.
Both the Viewing and Funeral Ceremony will be at the following location:
El Camino Memorial – Sorrento Valley 5600 Carroll Canyon Rd, San Diego, CA 92121
There will be a "Celebration of Life" for GM Narrie Babao immediately following his Funeral Ceremony. I shall post the venue and time information for that in the next day or so. Please share this information with your friends and family. Thank you!