INOSANTO INTERNATIONAL MARTIAL ARTS
INSTRUCTORS ASSOCIATION SPOTLIGHT
ON NEW INSTRUCTOR
Inosanto Academy Member
Donald P. Hilliard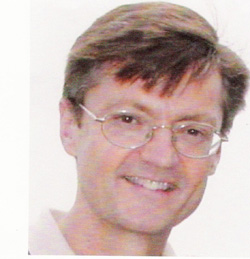 A Southern California native, Don Hilliard has explored and trained in various martial arts over the past 35 years. In the early 1970's, he attained the rank of Black Sash Instructor in Silum Tai Chi Kung Fu and taught classes in this system in Ventura and Simi Valley, California. Don also trained in Western Boxing, Aikido, Judo, Tae Kwon Do, Hwa Rang Do, Shotokan Karate and fencing. Early in Don's martial arts experience, he became fascinated with the teaching of Dan Inosanto through his published writings – incorporating the methods and principles into his own training. Over the years, Don has taught martial arts to others privately. Since the mid-1990's, Don has trained at the Inosanto Academy of Martial Arts. He presently trains in the areas of Filipino Martial Arts, Maphalindo Silat, Majapahit Martial Arts, Muay Thai Boxing, and Jun Fan Gung Fu. He teaches these arts in Camarillo, California.
For the past 25 years, Don has been an engineer and manager for research and development of advanced military systems for the United States Department of Defense. His technical expertise is in the areas of radar, electromagnetics, antennas, high-speed solid-state electronics, electro-optics/photonic sensors, lasers, and infrared systems. During the late 1970's and early 1980's, Don served 5 years in the United States Air Force in the area of Intelligence Operations.
Don received a Bachelor of Science Degree in Electrical Engineering and Computer Science from the University of California, Berkeley in the mid-1980's. In 2004, Don received a Master of Business Administration Degree from the Massachusetts Institute of Technology Sloan Fellow Program.
Don is a Senior Member of the International Electrical and Electronics Engineering (IEEE) Society, the Antenna Measurements and Techniques Association (AMTA), Eta Kappa Nu (Electrical Engineering Honor Society), and Tau Beta Pi (Engineering Honor Society). He received 2 United States Air Force Commendation Medals during his service time. He holds eleven United States patents, has written numerous papers for technical publications, and has received various professional awards.
Don resides in Camarillo, California with his wife and two children.