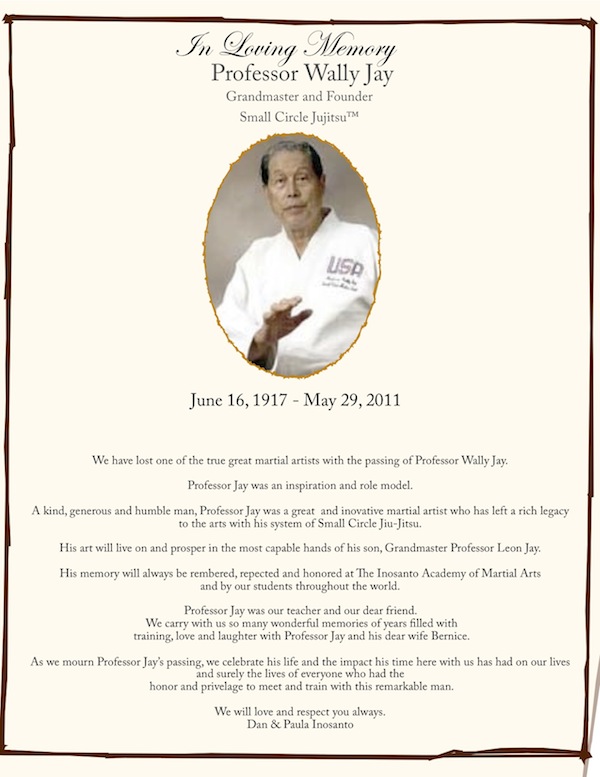 Download Full Size Announcement
---
To celebrate the life of our great teacher, friend, leader, inspiration – who was a father and grandfather to so many of us.
Please come.
Much aloha,
Rick 3 Chopsticks Wong, Shihan
Professor Wally Jay – A Celebration of Life.
Posted on June 7, 2011
Services will be held at 1:00 pm Sunday, June 26, 2011.
Kofman Auditorium,
Alameda High School 2200 Central Ave.
Alameda,
California 94501
Friends, students and family are invited. Aloha attire.