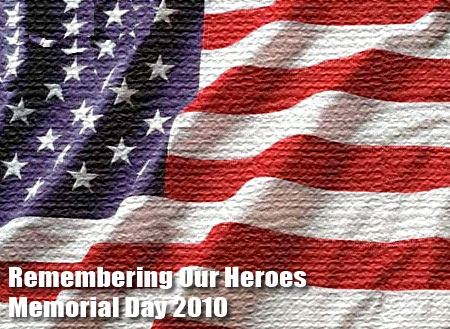 The Inosanto Academy of Martial Arts Is proud to be a sponsor and  join Mike Krivka in his efforts to raise funds for the Wounded Warrior Project.
I addition to donating items for Mike's events, The Inosanto Academy will be open on Memorial Day and be donating a portion of all sales from our Pro Shop and our online store during this Memorial Day.
Please remember all those who have served and continue to serve. The greatest casualty is being forgotten.
Following is an overview of the project and some additional information about sponsors and the events themselves.
Project Overview
The goal of this project is to use Russian Kettlebells as the vehicle to raise funds for the Wounded Warrior Project.  I have joined forces with three of the top fitness training and equipment manufacturers in the world today (York Barbell, Dragon Door and CrossFit) to sponsor this project.  No other event has brought these companies together (companies that are oftentimes competing for the same market segment) to support an event that can make a tremendous contribution to the day-to-day lives of the warriors that gave so much to defend our way of life.  The foundation of the project is a day-long (06 hour) introductory kettlebell workshop that will be given at each location with all profits from the workshop and secondary sales (products and services donated/supplied by sponsors) going to the WWP.  NOTE: I (Michael Krivka) will be giving the training and will be using my existing Kettlebell 101 curriculum as the basis for the training. This is a baseline introduction to Kettlebell use that I have used to train hundreds of people and has always been well received.
You have to be wondering how York Barbell, Dragon Door and CrossFit can fit together to make this project a success.  Simply put, each sponsor holds a preeminent position within the military, law enforcement, and civilian communities as providers of high quality training equipment, information and training.  Each sponsor brings their very highly valued reputation and market presence to bear to a project that can directly benefit our warriors and at the same time benefiting those who contribute to this cause.
Workshop Dates
* July 10, 2010 – York, PA at York Barbell Headquarters
* July 31, 2010 – Los Angeles, CA (location TBD)
* August 07, 2010 – San Diego, CA (location TBD)
* September 11, 2010 – Washington, DC (location TBD)